CCAP Parent Resources
CCAP Parent Resources
Child Care Assistance Program
Parent Resources
The Illinois Department of Human Services (IDHS) offers child care assistance to those who qualify through the Child Care Assistance Program (CCAP). Parents who meet income eligibility requirements and are working and/or going to school are encouraged to apply for child care assistance.
To find out if you or someone you know may be eligible, contact us or visit the IDHS Eligibility Calculator. Applications for child care assistance may be obtained online, below, or from the child care resource and referral office, local DHS offices, and most licensed child care providers.
Parents - Applying for Child Care Assistance
To be eligible:
Parents must be an Illinois resident and working and or attending school
Children in care are under age 13*, and
Special needs children over the age of 13 with documentation
The family income meets current eligibility criteria
Step 1:
Parents can contact Child Care Resource & Referral of Midwestern Illinois for an application or download a printable version of the child care assistance application below.
Step 2:
Have you worked long enough to have two current and consecutive check stubs?
YES: Include copies of your last two consecutive pay stubs with the application
NO: You will need to include a Wage Verification Form (filled out by your employer) with your application. Once you have worked long enough to have two pay stubs you must mail or bring copies to Child Care Resource & Referral of Midwestern Illinois' office.
If you are Self-Employed:
You will need to provide verification of your employment, including:
A copy of your most recent Federal Income Tax Return (IRS 1040) and all schedules and attachments
If you have not worked long enough to file taxes you can submit:
A listing of all business income and expenses for the last 30 days. Please use the Self Employment Form. When reporting income and expenses, all receipts, invoices, or other documentation must be attached to verify all information.
Step 3:
Do you attend school?
If YES, include the following information with your application:
Copies of your official school schedule
Copies of your most recent report card showing your current term grade point average (GPA)
If NO, go to Step 4.
Step 4:
Do you currently have a child care provider?
If NO, please call our Referral Office or stop in and we will be happy to provide free assistance in finding child care that is right for your family - (309) 205-3070 Option 3 or toll free at (866) 370-4556.
If YES, you and your child care provider should complete the Child Care Application and return to Child Care Resource & Referral of Midwestern Illinois.
You and your provider will be notified by mail of approval or denial within 30 working days after we receive your completed application and all of the required paperwork. Incomplete applications are the #1 reason for delay. Please be sure that You AND Your Provider SIGN AND DATE the application.
If you have any questions about the application process, please contact our office and we will be happy to assist you!
Helpful Forms & Links For Parents
(Please note: Forms, including those on IDHS website, will need Internet Explorer browser for download.)
Don't see the form you need above? Contact the Child Care Resource & Referral of Midwestern Illinois Child Care Assistance Program at (309) 205-3070 Option 2 or toll free at (866) 370-4556 to speak with a CCAP Specialist about your specific need.
Find more frequently asked CCAP questions on our "FAQ" page!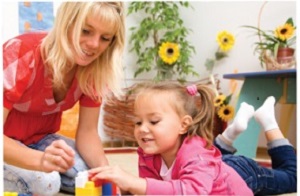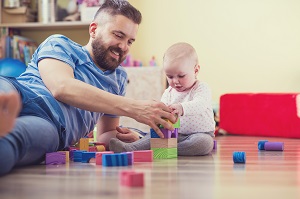 Resources for Providers
Are you a provider serving families utilizing the Child Care Assistance Program? We have more information specifically for child care providers on our CCAP Provider Resources page.
Find Child Care
If you are in need of a child care provider our services can help you to identify the provider who might be a great fit for you. Learn more about our Parent Referral program here.